Welcome to Jim Wagner Pickups
Hand-wound World Champions of TONE!
JWP produces premium, award-winning, hand-wound guitar pickups.
Wagner power, tone, overtone, harmonics and sustain can be yours!

"My DNA is on every pickup that leaves this shop.
JWP is just me. ;-)
While I may not have all the bells and whistles here, I absolutely have one focus.
Great Tone.
Trust my reputation and please read my brief shipping and return policies.
I ship on Tuesday and Friday.
So kick back and relax....the tone in your head is on the way!"" ~ Jim


Winner of the 2 biggest, baddest pickups shootouts ever on Planet Earth !!
G & B Magazine Germany & the Great Hollywood Shootout at James Lugo's Vocal Asylum

Pickup Of The Year 2007 - Premiere Guitar Magazine
JWP is a totally solar-powered shop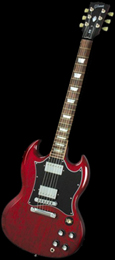 ALERTS
and
Shipping/Return
Policy



Please read before you buy!